JLL Webcast: How Can Technology Power Up Your Sustainability Program?
What technology tools best support energy efficiency, and how we can collect the right data to track and measure progress toward a more sustainable future for the built environment?  Lab Director Dr. Andrea Chegut joined JLL's Edward Wagoner, Jennifer Fortenberry and Brody Wilson of IBM to discuss the future of sustainability technology on October 20th for a LinkedIn Live webcast. The discussion addressed some of the latest and most effective materials – such as Biochar – and strategies to help combat climate change within the real estate sector.
Full recording above.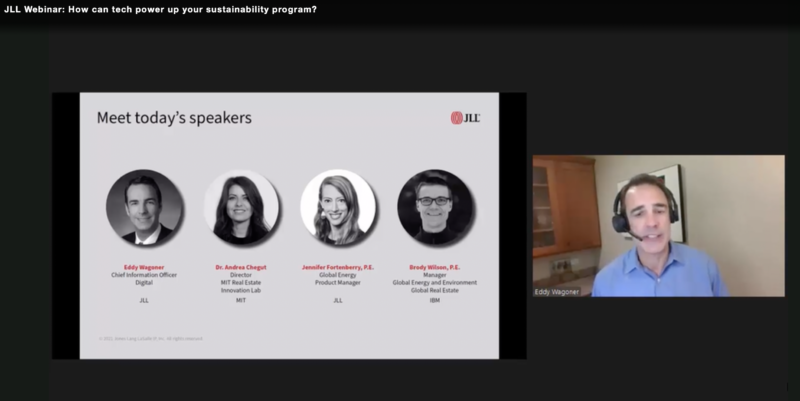 Dr. Andrea Chegut joined JLL and IBM to discuss sustainability materials and strategies on the October 20th webcast.