Webcast: EY, MIT and Tishman Speyer
EY, the MIT Real Estate Innovation Lab, and Tishman Speyer discuss the role of behavioral real estate economics and human decision-making in converging residential and commercial spaces, sharing their views of the workplace in a post-pandemic environment.
Market disruption has thrown real estate into a new paradigm that is now driven by new behavioral economics. The role of the office is no longer seen as a fixed asset, but an overall "workplace experience" that is not tied to a physical location.
Speakers Mark Grinis of EY Global Real Estate, Hospitality and Construction, the lab's CRE Tech Lead, Steve Weikal, Tishman Speyer's CFO Joseph Doran, and EY's Principal of People Advisory Services, Roselyn Feinsod, discussed
How real estate companies are meeting tenant needs using technology in a dynamic, flexible work environment
The economic research behind the social, cultural, technology and productivity factors that drive where and how we work
How organizations are reimagining the workplace in a post-pandemic world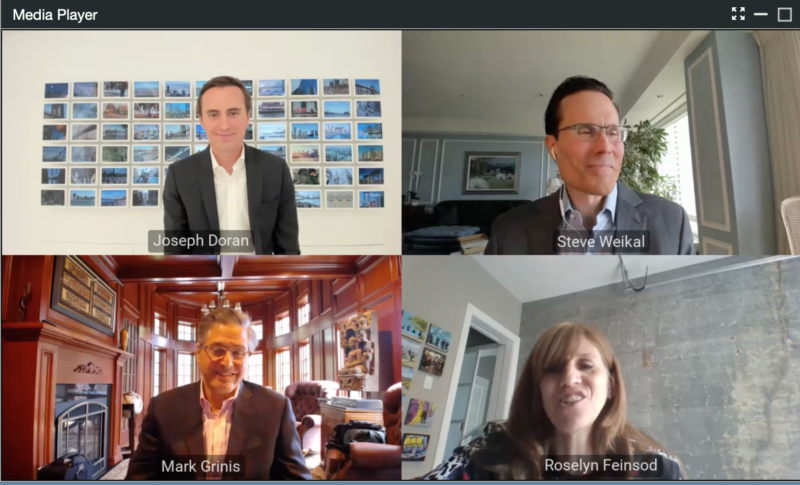 Speakers Joseph Doran, Steve Weikal, Mark Grinis and Roselyn Feinsod engage during the webcast Me, We, Here.