Developing Differently: A solutions workshop for affordable housing
Housing development is not meeting current demand. Roadblocks to development stem from the number of stakeholders, mixed-incentives for project formation and completion, as well as information incompleteness. Progress does arise, but with numerous kinks in the process. The City of Boston's Housing Innovation Lab, MIT's Real Estate Innovation Lab and the Boston Society of Architects are engaging our community to workshop dynamic solutions that can come from deconstructing work patterns, pairing with experts across industries, and developing new relationships across expertise levels.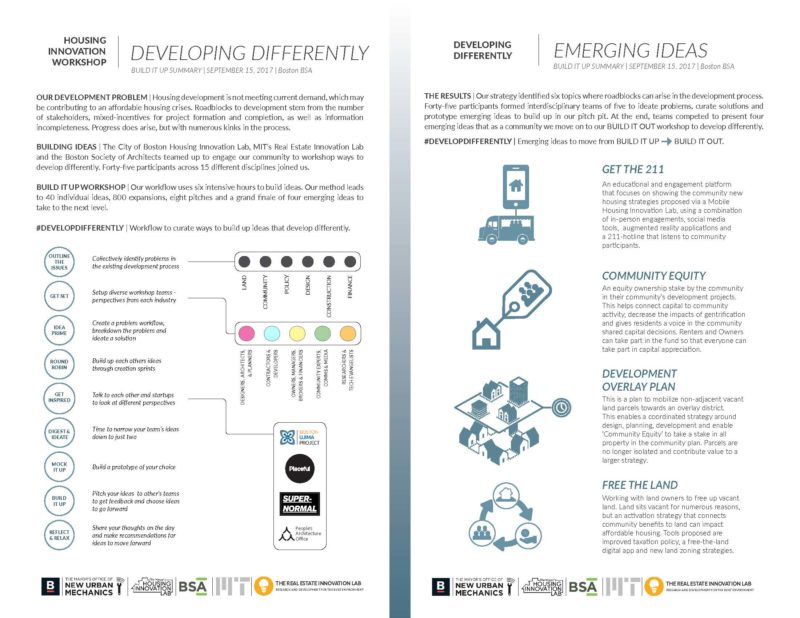 In our workshop summary, we document four ideas that participants developed during the day. These are "Get the 211", "Community Equity", "A Development Overlay Plan", and "Free the Land"